August 20, 2018
Week 7 update - sigh ...
At least the pattern is becoming increasingly clear - what I'm planning to do its largely getting lost behind day jobs and distractions (there's a song in that!). Feels like I have barely done a musical thing since this began - certainly haven't done the constructive, career-building things I wanted to do. Here's the charts:
Several good things are evolving:
The hardware for my new show is complete. I have the looper, the wireless foldback, and wireless guitar system are all in place and I have started to rehearse that show. (Tax returns are a wonderful thing)
The TEDx talk is developing nicely. Had our first rehearsal this week - lots of practice to do, starting with memorising it. TED demands a very high standard of talk!
Next week will be my last week of Day Job classes on Wednesdays and Thursdays. The initial onslaught of marking has also settled down a lot. That should free up some time for music things after next week.
So, along with family things becoming more stable, this bods well for the future - as long as I stay on track. I seriously have to find better ways to use my time.
Got any thoughts? How can I change it up to be more productive?
Posted by Hughie at
6:58 PM
|
Comments (0)
August 17, 2018
R.E.S.P.E.C.T.
Vale Aretha! One of the greatest voices ever and an artist of class and integrity. You will be missed but never forgotten, Queen of Soul.
And your contributions to the Blues Brothers were awesome and made the movies even more special!
Posted by Huge at
9:36 AM
|
Comments (0)
August 8, 2018
Week 5 update - not happy, Jan!
Lots of Day Job activity this week. Serious amounts of marking and so on. Plus a little family time due to a funeral and more footy. Also had a big chunk taken up on my special "Other" project, which I can't talk about yet because it's not official. I will just say that I've been writing a very special speech: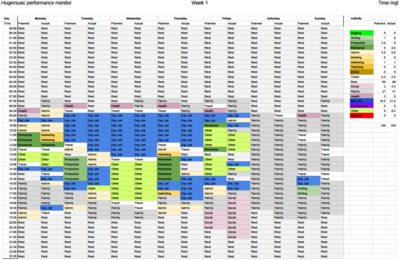 What's very clear is that I am not getting much music rehearsal, production or writing, in, and even less business planning, booking, marketing, etc. Just barely keeping my head above water. Need to stop doing things like this and spend more time on core activities - though, strangely enough, I've got more gigs coming soon.
Enough said, plan to follow ...
Posted by Huge at
7:05 PM
|
Comments (0)