Alive and Alone radio host feedback
Came into contact via Facebook with Anita Monk, who hosts a radio program in Victoria that is part of a radio segment called Wrokdown. Her target audience is dscribed as follows: "The older audience are very particular in their choice of music because we grew up with the best, and Wrokdown finds the best new music around for your enjoyment."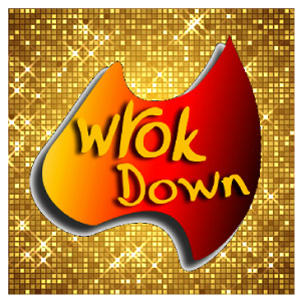 Anita was kind enough to offer me feedback on "Alive and Alone", so I sent her the Spotify link. She didn't know about the album's intentions a part of the Tetrafasi project, and here was her feedback:
"I've had a listen........ to me your songs sound like ideas, that need to be built on. It's very hard to sell any song, much less one that sounds like it was one mic. It all depends on what you want. If you put songs out like that, it would be to someone that you know, that you want to give your songs to. If you want to sell them, you need to get yourself something cheap like cubase, and add other instruments. Hit songs have a lot of thought put into them, and heaps of arrangement and production. There are very VERY few musicians who can make money out of a guitar and stomp box ... Unfortunately - for me - it's just not commercial enough. So, give it a go...... it might work for you."
Now, I think that's perfect - exactly where I thought the record is at. In fact, I would have been harsher on the performance standard ... but Anita was probably being nice.
These ARE ideas that need to be built on ... and that's exactly what I intend to do. The work that Anita notes goes into the production is exactly what's ahead for these songs. It's important not to think that this release is anything like commercial quality - but it is useful for building me a personal fan base that emerges from my solo performances involving me, a guitar, and a stomp box.
A perfect place to start ... looking forward to the next step!!
I'm always after feedback and suggestions on this stuff, so please let me know what you think in the comments below. Here's the album in Spotify:
Posted by Hughie at
3:08 PM
|
Comments (0)