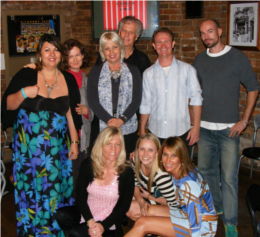 I am a:
My media info is here and you can hire my help in any of these capacities.
I can mentor your music business.
Ever wonder why
you're working as hard as you can and doing all the things the books suggest but you're not getting to that next musical goal?
you've got all your music and merchandise available in all the right places but it's just not selling?
you're promoting your shows in as many places as you can but your fans are just not turning up?
all your social network promotions just seem to take up all your time and effort but aren't getting more people to your shows or buying your music and merchandise?
My music business coaching helps you:
Define clear, achievable music business goals
Write better songs
Make the most of every live show - on and off stage
Build and manage a dedicated musical fan base
Tap every available source of music-related income
Develop a cost-effective music marketing plan
Manage your music budget
Produce and release music recordings to attract attention AND sales
Develop kick-ass music marketing materials and channels
Expand your music networks at appropriate stages, and
Correctly set up and tap social networks
Here's what I do, depending on your needs:
Meet you to discuss your situation and figure out what I can do for you (costs you a coffee).
Talk you through your situation and make some suggestions as to things you might try on your own (usually for about an hour - costs $50).
Take on a specific business problem that you have (eg a CD release, website development or tour) and draft a business plan to solve it (costs $200).
Check out your recordings, web presence, shows and bigger business picture and write comprehensive report recommending future actions (cost will vary).
Implement any of the recommended courses of action for you (cost will vary).
I'm a Muso myself and I'm passionate about helping Independent musicians because I feel your frustration - I've been there for more than 20 years and I know nearly every pitfall there is.
I am able to help Musos from anywhere in the world when I can fit you in. I can coach musicians one-on-one or run seminars for musical groups.
Please email Dr Huge and let me know:
Where you are at in the world
What your musical goals are
What you have done to reach them
What you think is stopping you from reaching them; and
What, exactly, you think I can do about it.
I will get back to you ASAP. If you are near where I'm at we should meet up but I can also help you by email.
As a speaker I give my audience:
Entertainment
Insight
A challenge
A thought-provoking experience
Intelligence
Knowledge and
An opportunity to engage
I have addressed groups as diverse as football teams before a grand final, my graduation as valedictorian, business lunches as an inspiration, and weddings as an impromptu MC. I speak on the state of the music industry, achievement, innovation and inspiration.
To have me speak at your function or conference please email my agent and let him know the time, place and topic you would like me to address.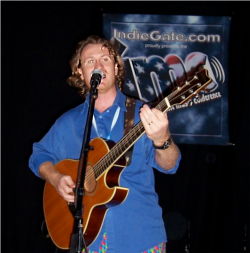 As a musician I am
Compelling
Energetic
Passionate
Down-to-earth
Quirky
Reviews
" ... such an amazing performer he can even get stones to dance."
— Rachel Rocks, Pennsylvania Musician Magazine.

["Raindrops" is]"in my top 25 indie faves, way refreshing. one day i played in 10 times in a row. way to go!!!!!!!!!!!!!"
— Ian Bruce, General Manager and Founder, Lehigh Valley Music Awards.
Huge combines the swagger of Robbie Williams with the soul of John Mayer and the wit of Warren Zevon.
At the moment I play my original music as a solo acoustic singer/guitarist. I am also available for recording sessions and production if I can fit them in. If you would like me to perform at your festival, show, or house concert, or produce or record for you please email my agent and let him know the time and venue for your performance.
As a writer I have