At last! Marriage equality ...
Congratualations to the Australan Parliament for finally doing what we all knew the a majority of the Australian people have wanted for some time - allowing Same Sex Marriage. This is wonderful development that will improve the mental health of some people ... and generally make the world a more loving place.
However, I cannot condemn enough the complete waste of time and money that the Plebicite was, nor the opportunity it created for ignorant, unhinged public debate. This produced the most irrelevant, non-sensical garbage that has ever emerged blinking into the public light. Outrageous claims were made by bigots and disgusting slurs and allegations levelled at wonderful people. Malcolm Turnbull and Tony Abbott and the entire conservative/"Christian" cadre or parliamentarians stand comdemned by history for that.
For the record, we proudly voted to support our gay friends and allow them equality on the most fundamental and personal level: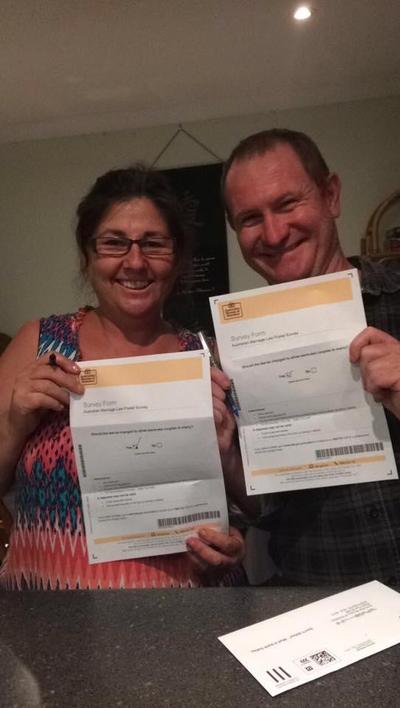 Now, can we please get on with addressing issues that require careful thinking, deep analysis and strategic thinking? Like ... I dunno ... making sure that disgustingly rich people pay their fair share of tax?
Posted by Hughie at December 8, 2017 9:42 AM