Recording Alive and Alone - day 1
OK, so I got most of the songs down as guide tracks to pick them apart. Don't think this was a very useful thing to do - I'm not happy with the results and it took me all day due to lack of preparation ... still have Cry to Heaven, Simplicty, and When the Angels Came left to record.
Still, 9 songs are in the can and that's something to be proud of. Will assess in the morning and revise the plan. Here's a selfie of my setup ... sort of. I'll detail the technicalities in a separate post ...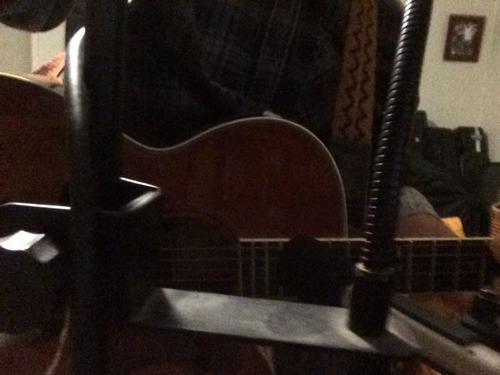 Posted by Hughie at August 21, 2015 5:08 PM