Alive and Alone - percussion permission
This week I've been mucking about with the percussion parts. Not every song has one, but since that's my strong suit I thought I'd start there. As you may have noticed, I have a heap of percussion toys to play with and I've written some combination of snare, djembe, shakers, tambourine, etc into most of the tracks.
I've miked everything up carefully with the same combination of things including the ambient AKGs and so far I've gotten down Hearts With You (snare/hats/tambo) and Long 4 the Day (shaker/hats/tambo) all in one take each. Here's a pic of me playing the snare, etc on Heart's With You: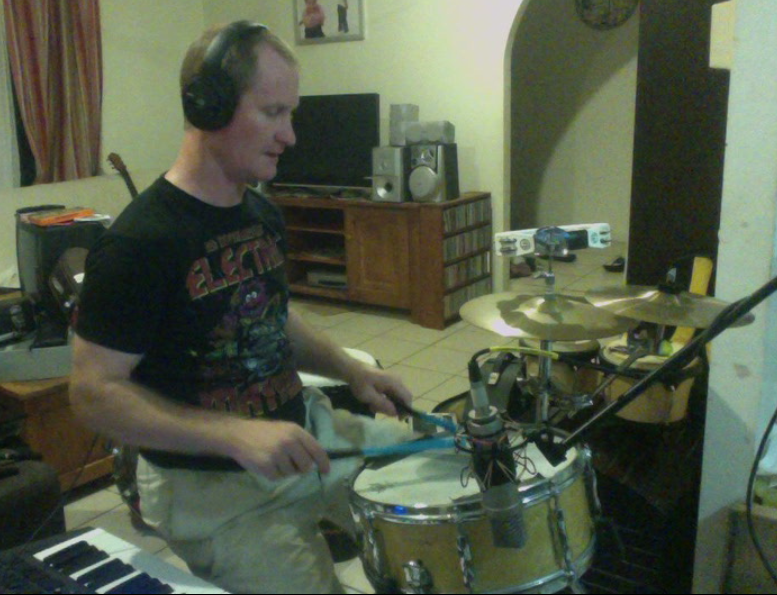 Can't wait to get the rest of them done this weekend!!
Posted by Huge at January 11, 2013 7:45 AM